Welcome To Guddadamane Homestay, Chikmagalur
Nestled amongst beautiful coffee plantation and lush green forest, Guddadamane Homestay, Chikmagalur is the ideal accommodation to spend your vacation. Its surreal location makes it one of the most sought after destinations for nature lovers. The homestay is situated at a height of 3500 feet above the sea level. The distance of the homestay from Chikamagalur is 24 kilometres.
The homestay has comfortable and cozy rooms for accommodation. The rooms are furnished with modern amenities and facilities like, 24-hour hot and cold water and laundry service.The rooms at the homestay are highly affordable. Malnad style food is served to all our guests which is home cooked, delicious and healthy. All this is accompanied with endless cups of fresh aromatic South Indian coffee.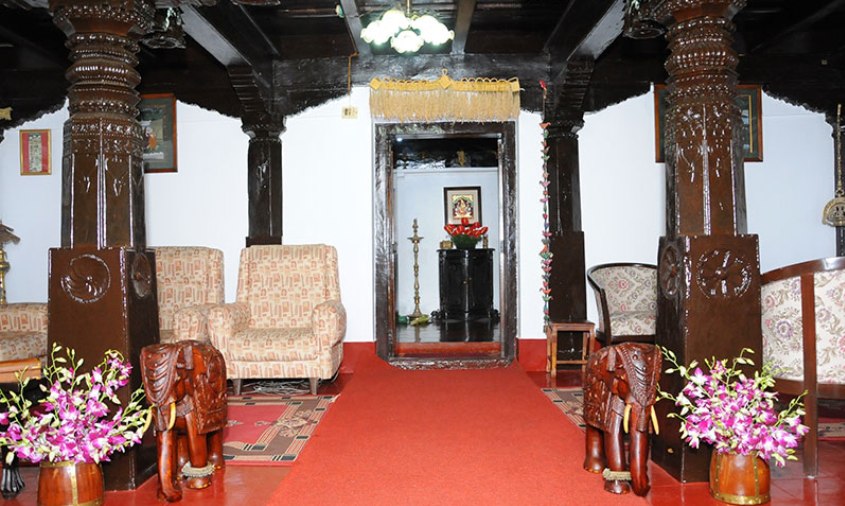 The beautiful homestay is located near Chikmagalur, nestled in lush green trees and dense forest. The homestay provides a comforting with modern amenities and services.
---
Accommodation At Guddadamane Homestay, Chikmagalur
The Rooms at the homestay are comfortable, snug and homely. The homestay is an exquisite 160-year old house, maintained and run by the Guddadamane family.