Accommodation At Guddadamane Homestay, Chikamagalur
Property Overview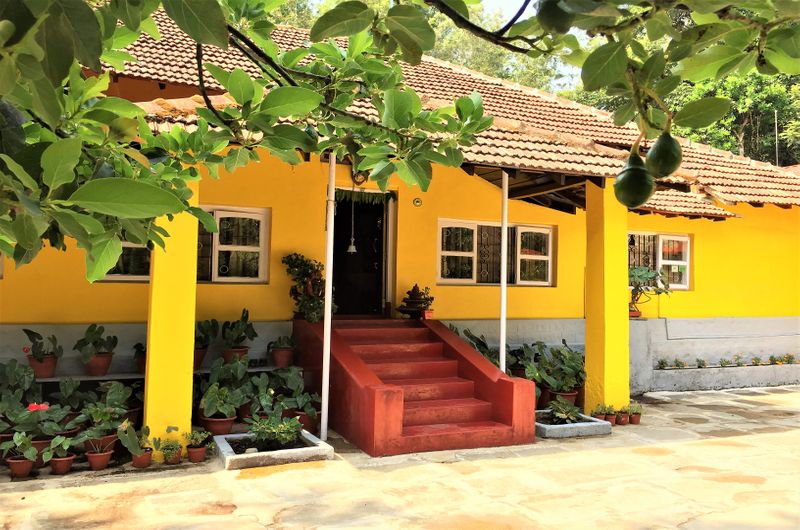 Property Overview
At Guddadamane Homestay chikmagalur, one is looking for nature and serenity. A place where one can go to unwind and relax leaving behind their daily routine for a few days. The homestay being located in the middle of the coffee plantation has all the requirements one is looking for to get away from the busy city work life.Pack your bags and get your family or group and leave the rest to us.
The property has plenty of open spaces where one can play Badminton, Cricket. Volleyball, Football, and many more activities can be planned. For someone who is looking for adventure, plantation trails can be easily accessed for walks and hikes.
Guddadamane Homestay is also a pet friendly property and we encourage our guests to get their pets from the city so that they can enjoy nature and outdoors as well. At the property we have 3 pets Zozo the white retriever, Fifi the golden retriever and Honey the lab indie cross. We make sure our pets don't disturb our guests.
Book Now
Activities
Bird watching, Coffee Plantation Visit, Hiking, Fishing, Indoor games equipments, Private Bonfire, Barbecue, Jeep Ride to private Waterfalls, Sightseeing in Jeep
Room at Guddadamane Homestay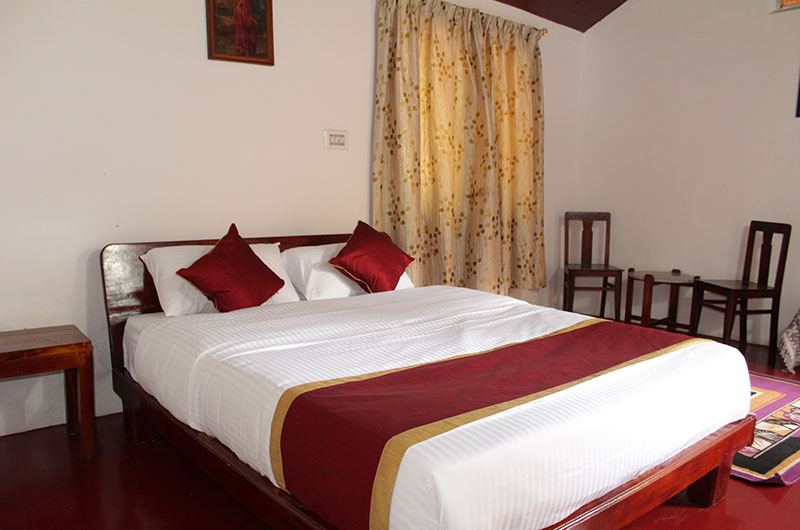 Room at Guddadamane Homestay
The homestay is an exquisite 150-year old house, the rooms are comfortable, snug and homely. The homestay is surrounded by lush green trees, providing a cool and serene atmosphere to our guests. You would wake up to birds chirping and breathing in pure clean air.
When it comes to rooms at Guddadamane Homestay there is one for every guest requirement. Be it a couple, 2 couples, a family of 4, group of 6, a family or a group of 8 or 10 or 12 or 15 we have rooms that can accommodate accordingly without disturbing ones privacy. Also based on the package booked by our guests we put seperate bonfires.
There are multiple packages that can be booked.
Please contact us for group pricing of more than 12 adults.
Book Now
Features
Laundry Service, Tea/Coffee, Telephone Shampoo and Soap, Spacious Bedrooms,
Cuisine served at Guddadamane Homestay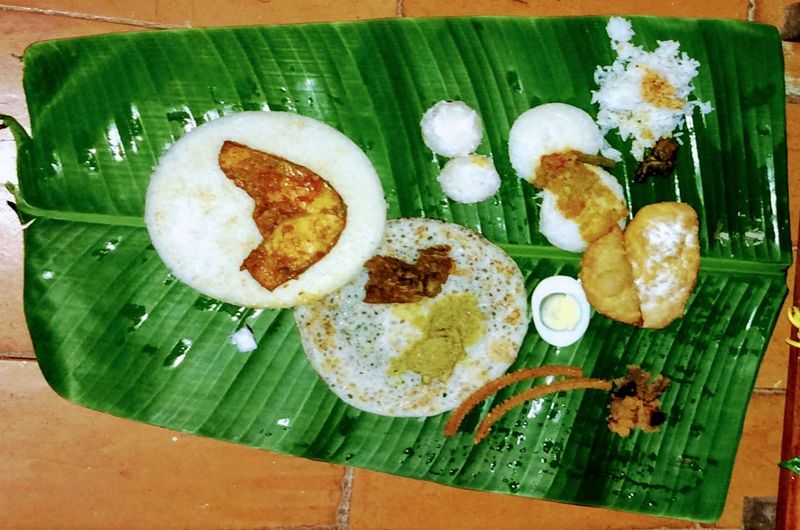 Cuisine served at Guddadamane Homestay
At Guddadamane Homestay we serve malnad cuisine which is local home cooked food. This cuisine is different from that of Mangalore or south Indian cuisine having few overlaps. Mainly it comes down to how it is prepared and the masalas used. At Guddadamane we use freshground masalas which are prepared by Sarsa using unique blends of different spices. We try and include as much of malnad cuisine as possible in our menu, our menu is fixed and is decided by Sarsa as to, what is to be made for breakfast or dinner.
Breakfast usually consists of akki roti and coconut chatni, dosa item and veg curry, boiled eggs, sweet like gulab jamun, bread and jam, coffee or tea.
Evening coffee or tea is served with mixture and biscuits.
Dinner usually consists of chapati, 2 veg palya, veg curry, ghee rice or veg pulao, rice, rasam, curds, papad, sweet and banana. Additional items for non veg chicken dry, chicken curry or chicken biryani.
Inclusions depend on the package booked by guests. To know more please feel free to contact us.
Book Now